______________________________
The Story : An Eclectic
Boutique Hotel
"Tijili" refers to a Balinese traditional motif that represents the rice goddess – Dewi Sri; a symbol of prosperity and fertility. Tijili's motif often used for a cultural occasion in Balinese ceremonial and made from palm leaves, clay, janur and rice cakes. This motif has been reinterpreted in a modern form as it reflects the dynamic and creative culture of Seminyak; places where influences by the traditional Balinese culture and modern ideas produce something fresh and different.
In a nutshell, Tijili Seminyak Hotel bears a tribute to all things creative. A careful combination of trendy and traditional, Tijili Seminyak Hotel is as varied and interesting as the people who choose to stay there. Our unique blend of traditional and trendy is what gives Tijili Seminyak Hotel its charm.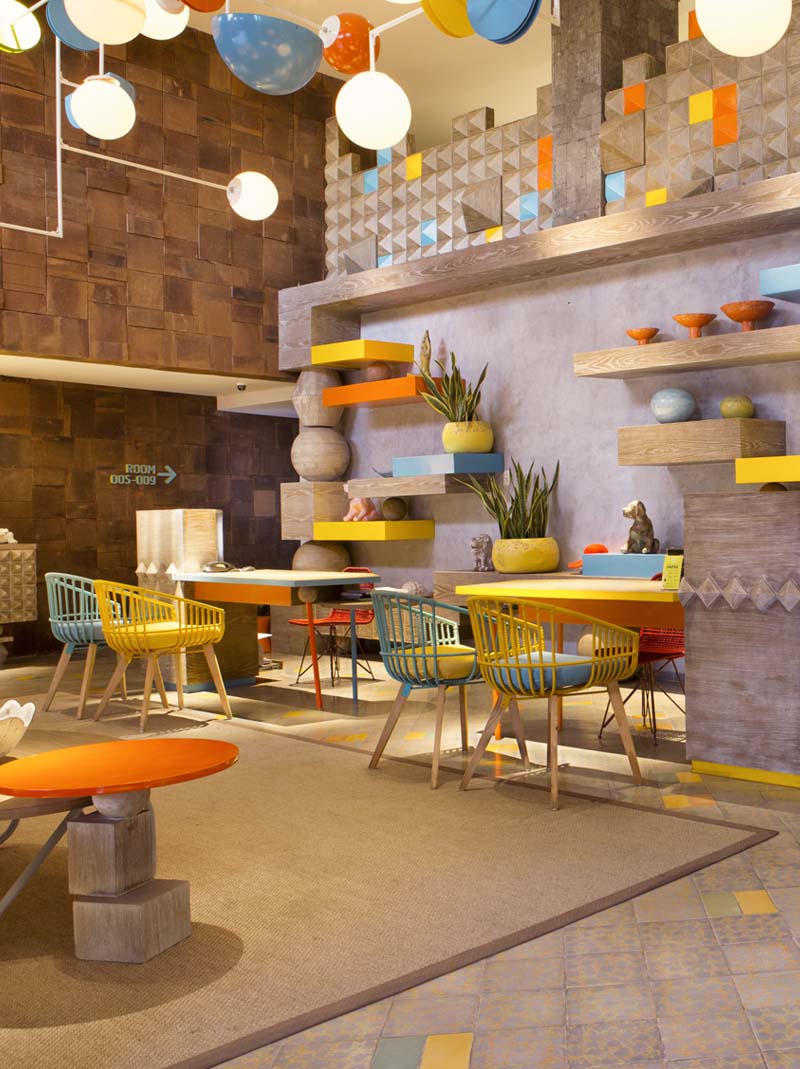 TIJILI SEMINYAK HOTEL
WHERE HAPPINESS HAPPENS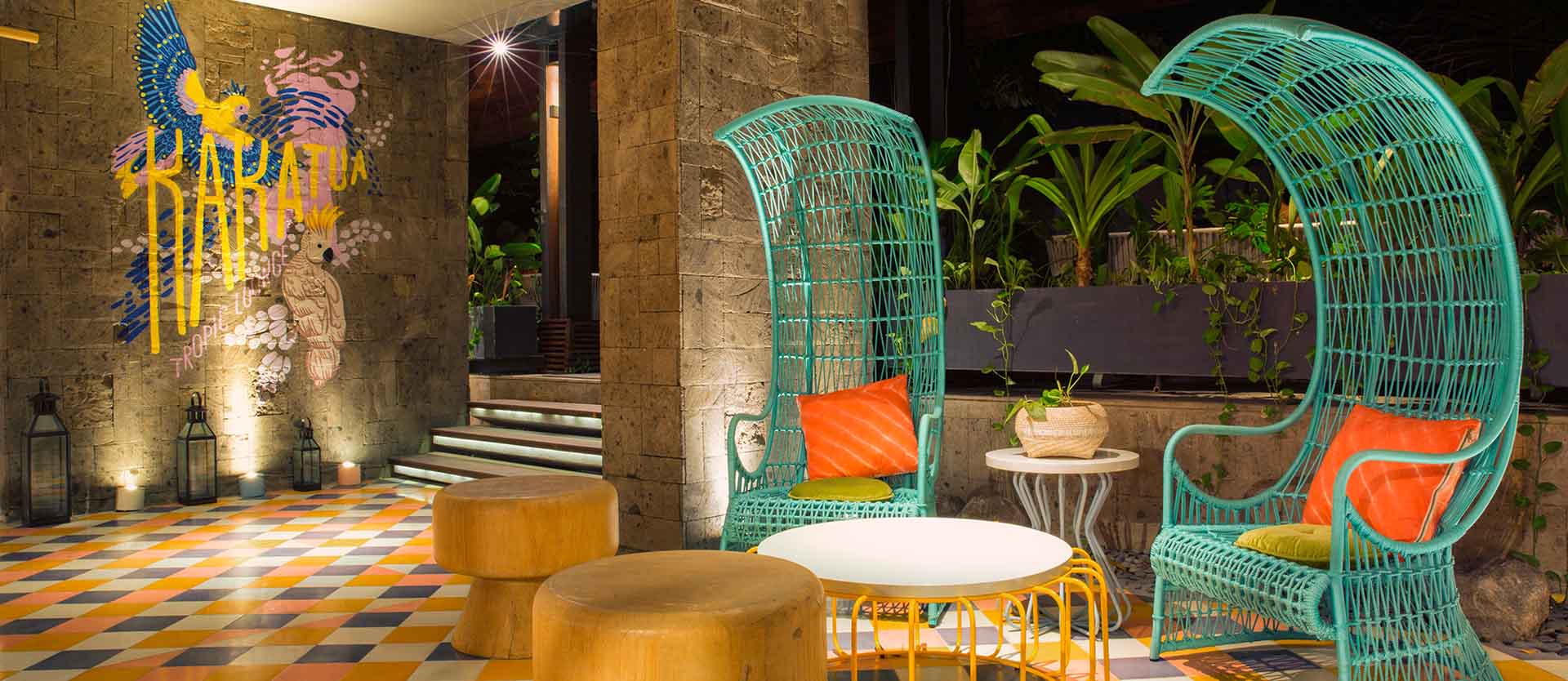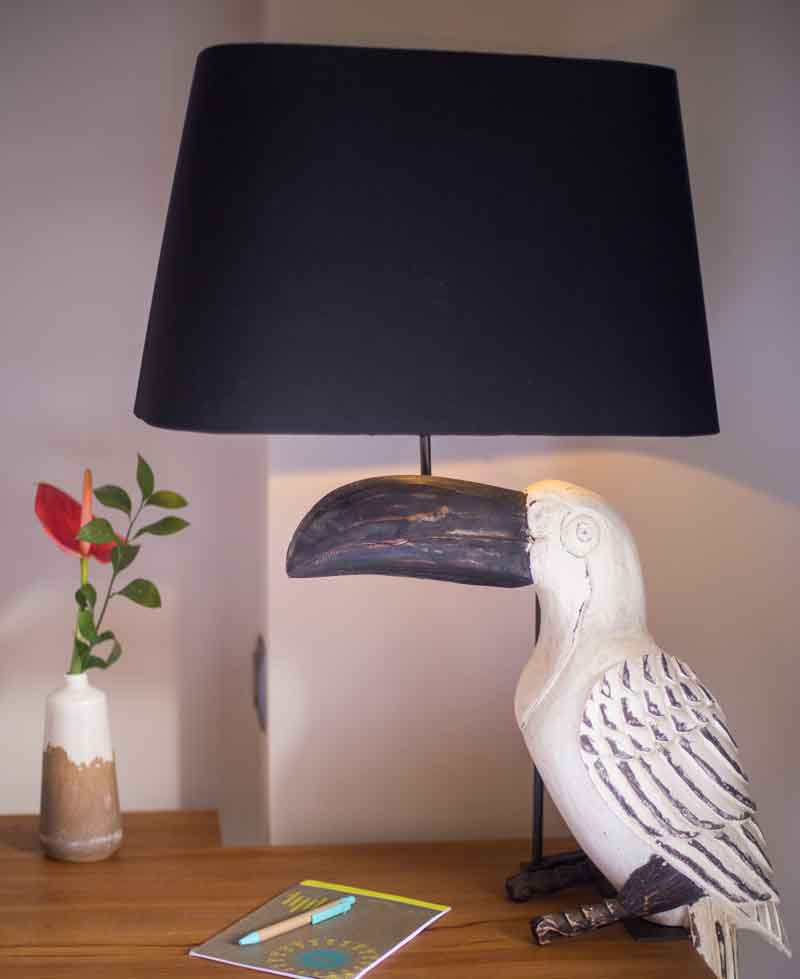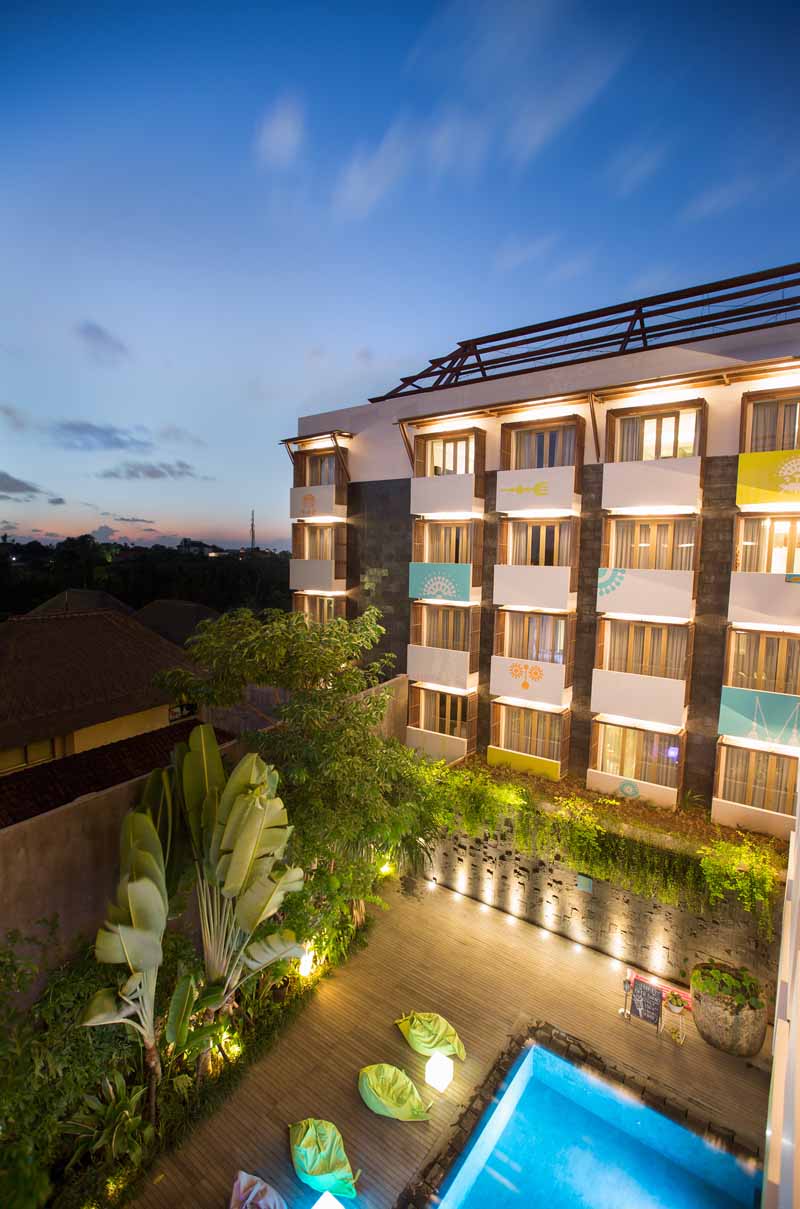 ___________
The Design
Drench into our art-oriented Seminyak boutique hotel design that is attractively adorned with an ever-changing selection of art pieces, meticulously sourced from across the country. Filled with original design elements and artwork, Tijili is a pleasure to experience, with every corner opening up to new plays of texture, color and light.
With its unusual façade and unique appearance, Tijili Seminyak Hotel is easily recognizable, even from a distance.
The eco-friendly design merges local materials with climbing plants to create a living wall. Step into our unorthodox lobby that oozes colorful and vibrant spirits and splurge at our onsite restaurant where every corner is a delight for your charming snaps.
A stay at Tijili feels like dropping in on your hippest Balinese artist friend—the one with superb taste and a terrific sense of what's happening. There's something for everyone in the unique pieces of artwork that give Tijili its vibe.